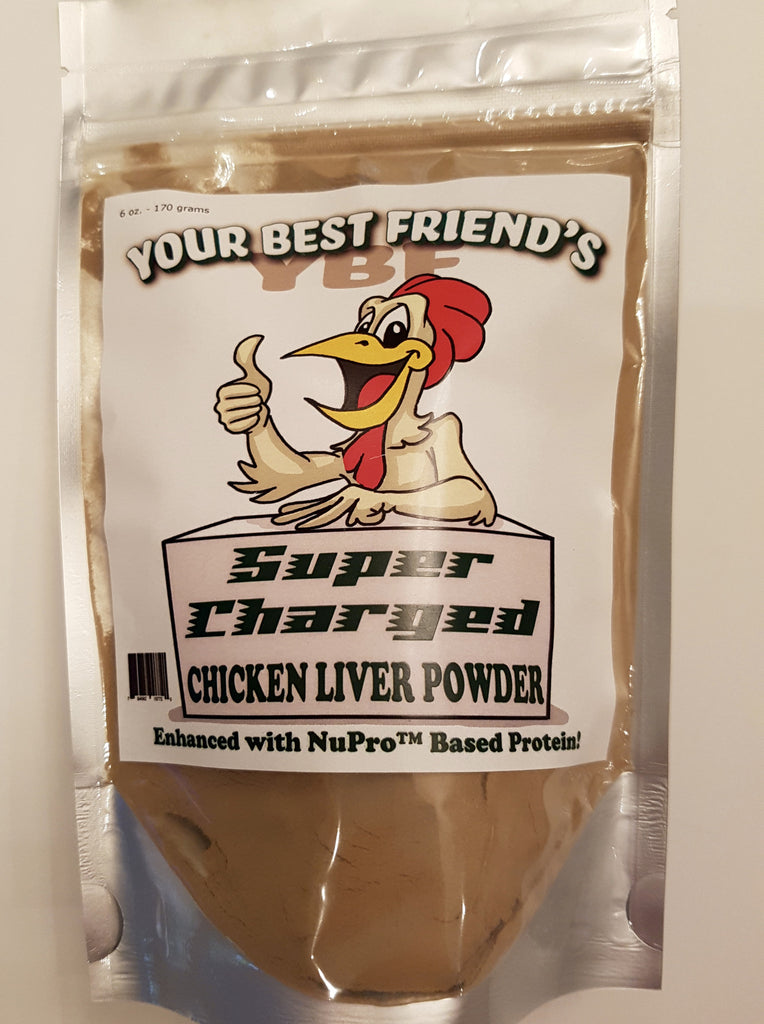 YBF-NuPro Chicken Liver Powder supplement
This Super Charged Chicken Liver Powder enhanced with NuPro can be added to either YBF Pure Nutrition Mix, Homemade Diets or Canned/Kibble meals. NuPro is a high quality protein from yeast that contains highly concentrated levels of essential and functional nutrients which are important in the diets both young and old dogs and cats. Dogs and cats love it! Especially picky ones that are hesitant to eat. Also a great ingredient to add to homemade treat recipes. 
Ingredients: USDA Chicken Liver and NuPro protein. 
Small: 6oz. 170 grams
Large: 16oz.  454 grams
Note: the small package makes approx. 20 batches of YBF Pure Nutrition Dog Food adding 1 TBSP of Super Charged Chicken Liver Powder.