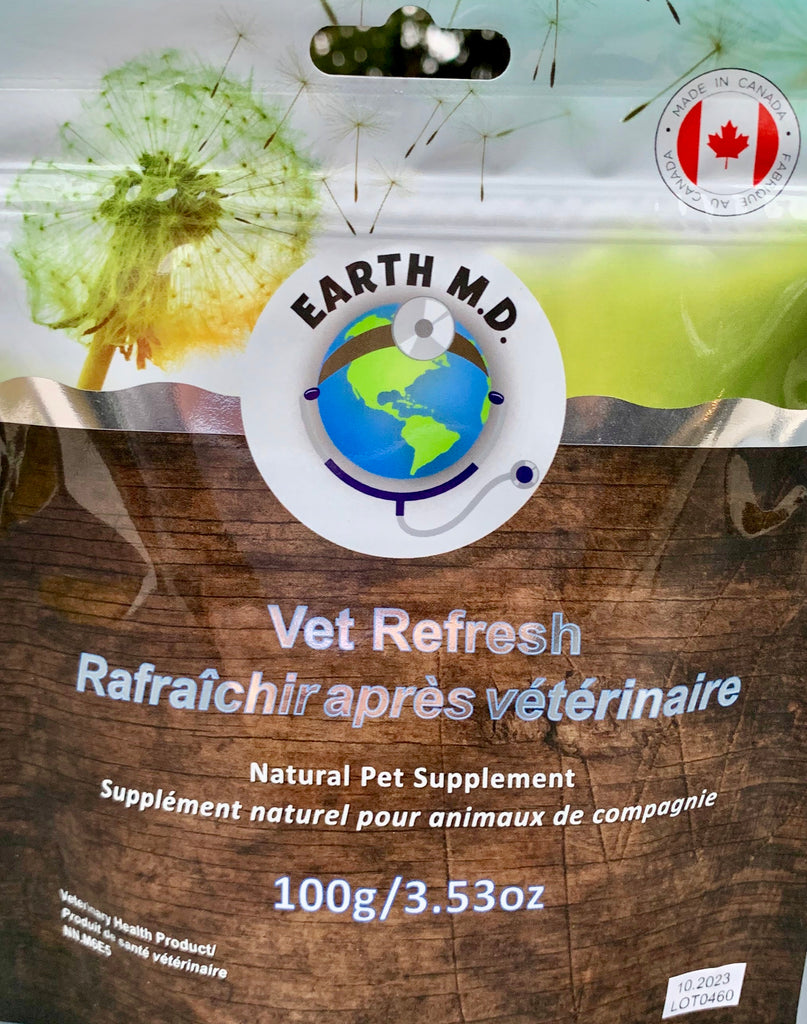 Earth MD Vet Refresh
Vet Refresh
Helps refresh and replenish the body after surgery or medication. Potent probiotics to aid in restoring healthy gut flora after antibiotics and other prescription drugs. Natural detoxifying ingredients to flush the kidneys and liver of by-products.
Promotes normal balance of gut flora.

Supports normal liver and kidney function
Ingredients: Diatomaceous Earth, Milk Thistle, Dandelion, Probiotic/Enzyme Blend (Lactobacillus acidophilus, Lactobacillus plantarum, Bacillus coagulans, Lipase, Alpha-amylase, Papain)
Directions: Give orally. Can be added to food.
Daily dosage guide:  Up to 20lbs = 1/2 tsp.  20-70lbs =1tsp.  70+lbs = 2 tsp