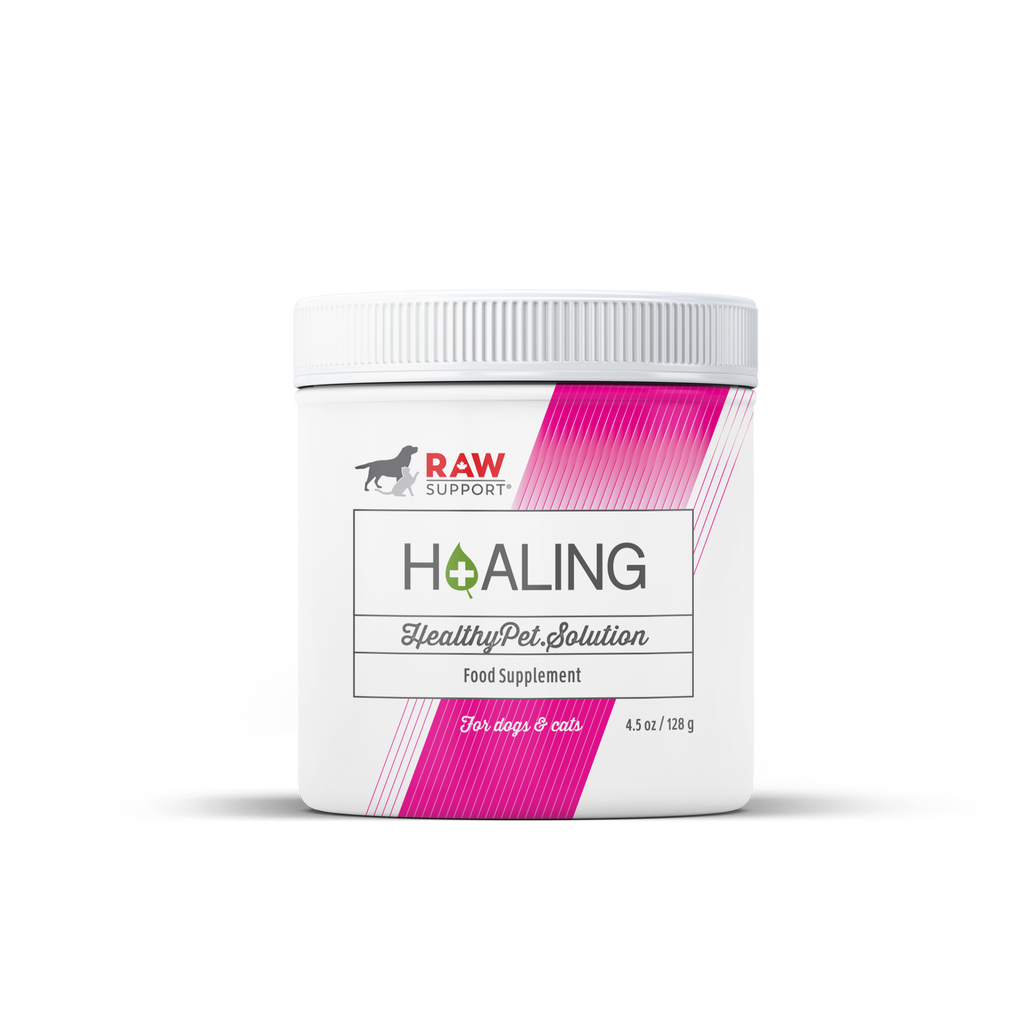 Raw Support Healing
Raw Support Healing
Raw Support H+ALING: Made with a blend of cranberry and L-lysine, an ESSENTIAL AMINO ACID which provides the BUILDING BLOCKS FOR PROTEIN.
This essential amino acid our pet's body cannot produce, but beneficial for a pet's overall health. It's important for normal growth and muscle builder used to form carnitine, a substance found in most cells of the body. L-lysine helps pets to produce antibodies and enzymes that support the immune system. It is also helpful for calcium absorption, which supports strong bones. 
USES:
· FELINE HERPES 
· SNEEZING 
· NASAL CONGESTION 
· PANTING 
· LETHARGY
· LACK OF APPETITE 
Raw Support H+aling is an excellent food-grade supplement that targets these symptoms and provides stimulating healing effects within 22 days.
RECOMMENDED SERVING - Powder form, use the measuring spoon provided to add to your pet's food with a little warm water to dissolve. Use twice daily for optimal results.
Raw Support H+aling is safe to feed with any diet you choose, dry kibble, home cooking, or raw feeding. 
Ingredients: L-lysine, dehydrated cranberry
Measuring spoon provided. 
Size:
128g / 4.5oz.
Recommended Usage:
Classification                                                     Amount per day
Large breed dogs                                              1000mg (1/2 tsp)
Medium dog breeds & average cats            500mg (1/4 tsp)
Small & toy dog breeds & kittens                 250mg (1/8 tsp)