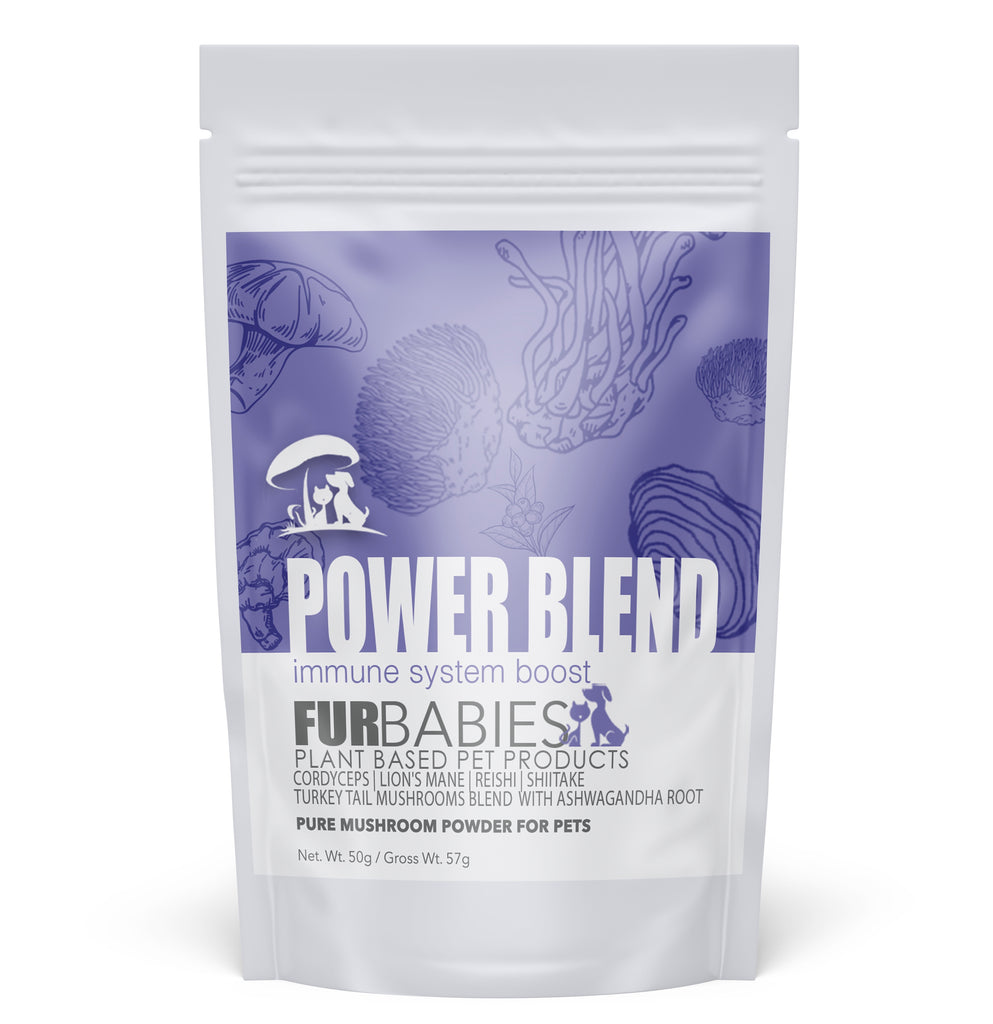 Power Blend Medicinal Mushrooms for dogs and cats
FurBabies Power Blend 5+ Medicinal Mushrooms with Ashwagandha Root
Immunity boost and healing power supplement for dogs and cats.
Get the combined effect of the world's top 5 medical mushrooms with the added healing power of Ashwagandha Root. This blend supports whole-body harmony and immune system strengthening.​
Source of f

ungal polysaccharides with immunomodulating properties.

Source of antioxidants that help protect cells against the oxidative damage caused by free radicals.

Beneficial for overall wellness of body and mind.

Reduce inflammation to prevent and treat disease. 

Ashwagandha Root is extremely beneficial for cats with arthritis.
Power Blend Formula:
Cordyceps: Tonifies lungs and kidneys.

Lion's Mane: Immune support, anti-inflammatory, increases circulation, helps eyesight.

Shiitake: Boosts the immune system.

Reishi: Adaptogenetic/stress support.

Turkey Tail: Immunomodulator.

Ashwagandha Root: Immune support, inflammation, pain relief. 
Available in powder and tincture.
Our Tinctures are extracted in house by using only the highest quality full fruiting mushroom body only. We extract using our proprietary method that removes the medicinal properties from the plant matter. Research has shown mushrooms interact in the body better when combined with a fat, we extract all out tinctures into *MCT C8 oil. Easy to administer just follow dosage guidelines and place directly into pets mouth or on top of food or treats.
*Caprylic Acid (C8) has been shown to increase energy, boost ketone production, and facilitate weight loss
. It possesses cancer-fighting and antimicrobial properties.