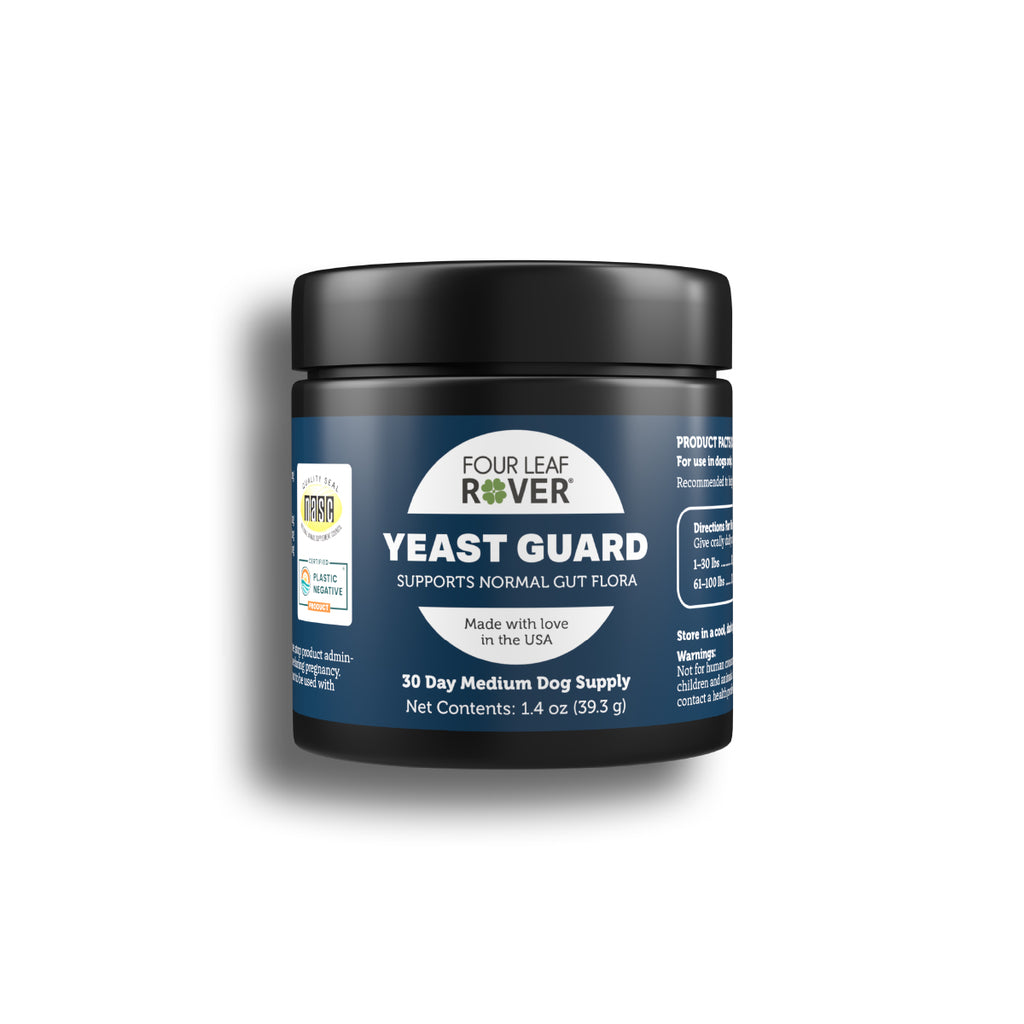 Four Leaf Rover Yeast Guard
Four Leaf Rover Yest Guard
Yeast Guard is a powerful blend of Organic herbs, including Olive Leaf and Pau D'arco, that can help gently cleanse dogs from yeast overgrowth without harmful side effects.
Yeast overgrowth is common in dogs and can often be seen as unhealthy skin and coat, brown staining and an unpleasant odor. Yeast Guard supports a healthy microbiome and helps keep yeast populations in check. 
This veterinarian formulated blend contains ingredients that are hard on yeast yet friendly to the gut. Yeast Guard is a gentle cleanse that will help detoxify the body from yeast and yeast toxins. 

With organic and non-GMO ingredients

Veterinarian formulated
3rd party tested for quality and safety
No inactive ingredients – If it's not on the label, it's not in the jar
Give orally daily or as directed by your veterinarian.
| | | |
| --- | --- | --- |
| Body Weight | Amount Per Day | Daily Supply |
| 1-30 lbs  | 1/4 tsp daily |  60 day supply |
| 31-60 lbs  | 1/2 tsp daily | 30 day supply |
| 61-100 lbs  | 1 tsp daily | 15 day supply |
| 101 + lbs  | 2 tsp daily | 7 day supply |
 Net Contents: 1.4oz (39.3g)