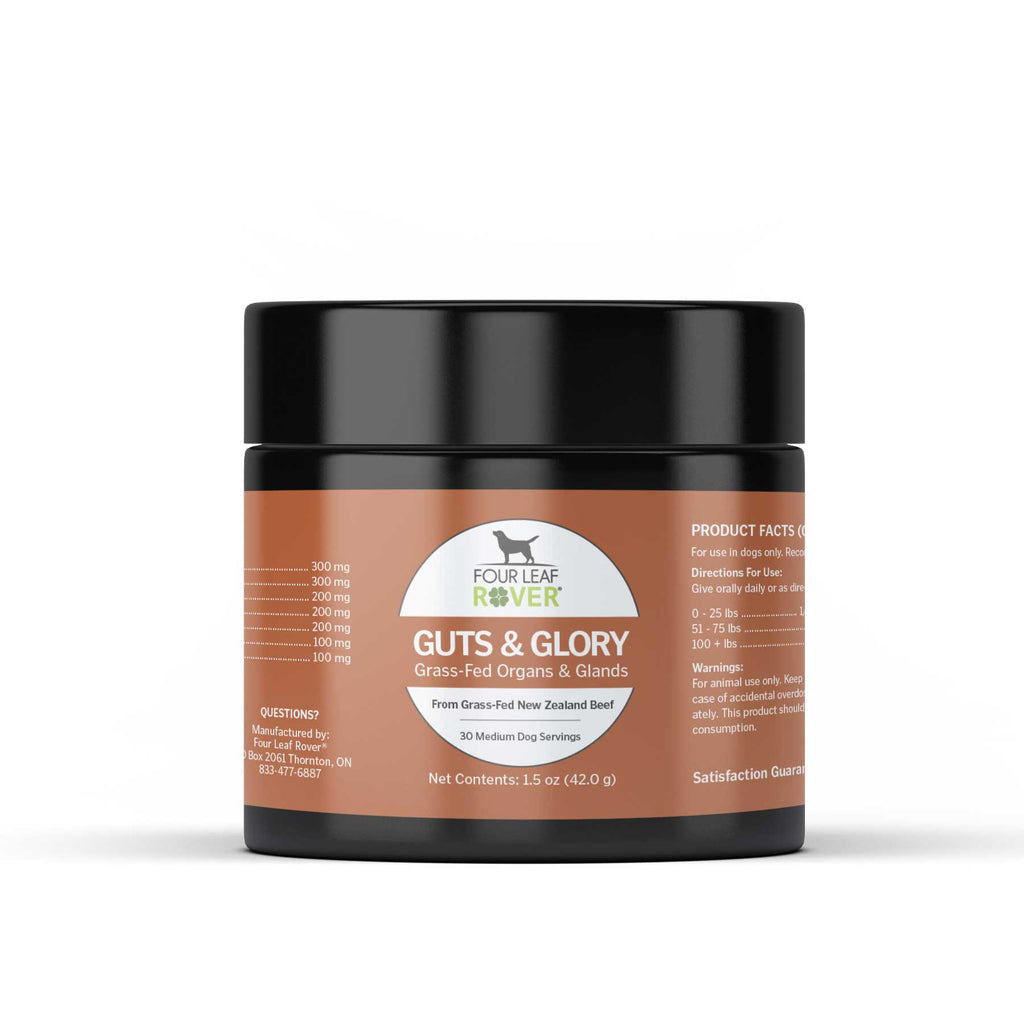 Four Leaf Rover Guts & Glory
Four Leaf Rover Guts & Glory Grass Fed Organs and Gland Supplement for dogs
Support your dog's organ health with this powerful blend of New Zealand sourced beef organs. It is a convenient way to get more organ variety into your dog's diet. After all, the organs are Mother Nature's multivitamins. Guts & Glory is organs made easy ... even for picky eaters. In TCVM (Traditional Chinese Veterinary Medicine) "Like TREATS Like.  Guts & Glory helps support healthy organs and a strong immune system. Liver, heart, kidney, pancreas and spleen support the corresponding organs with their unique profile of nutrients including digestive enzymes, Coenzyme Q10 and B vitamins.
PRODUCT FEATURES
Glands and organs are sourced from 100% grass finished New Zealand cattle. • A good source of digestive enzymes • A good source of coenzyme Q10 • Helps regulate the immune system • Freeze-dried, not heat treated • 30 day medium dog supply • Made with love in the USA
Veterinarian Formulated sourced from Grass Finished Beef. Not pork from Argentina. Freeze-Dried/Never Heat Treated.