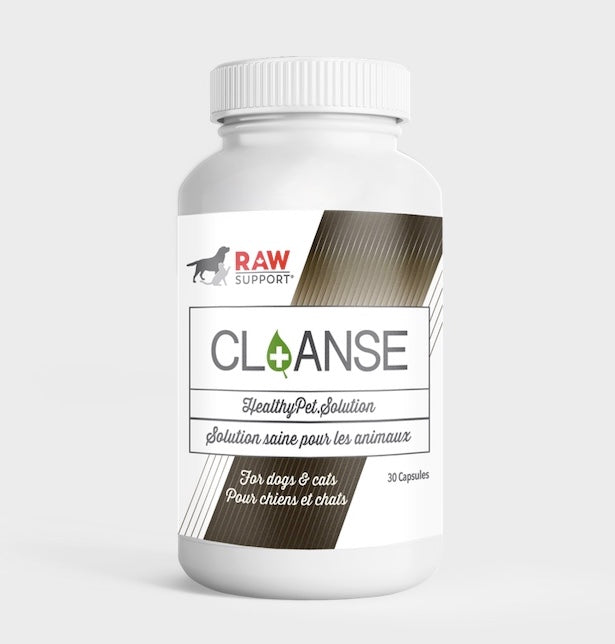 Cleanse Dewormer
Raw Support Cleanse Dewormer
Raw Support's Cleanse Internal Balance Para-Expel contains only all natural ingredients & is safe for dogs in all life stages 6 months and older, including mothers once she has given birth and even for her litter while she is nursing.

• Round worm
• Tapeworms
• Hookworms
• Pinworms
• Blood fluke
• Intestinal parasites
Raw Support Raw Support® Cleanse is safe to feed with any diet you choose: dry kibble, home cooked, or raw fed.
Ingredients:
Betel Nut

Polyporus 

Mylittae

Pumpkin Seeds

Garlic Powder

Wormwood

Rhizoma Rhei

Mint Leaves

Cloves

Walnut

Cellulose
Dosage instructions:
7 Days on
7 Days off
7 Days on


USAGE 
Weight (kg/lbs.)                                          Amount per day 
Cat or Puppy   over 6 months                    1 capsule
Dogs up to 100 lb                                         2 capsule
Dogs over 100 lb                                          3 capsule
Capsules can be opened and added to food if preferred.